When it comes to burning DVD discs on Windows 7 it is important to note that the type of disc you create and what type of blank DVD you use is important for the desired outcome.  In this article I will identify many reasons for burning a DVD and what the best format to use is and what type of blank DVD you should be using for each type of project.
But first a short introduction to the different DVD formats you may or may not be familiar with. There are two standards when it comes to DVD formats: DVD- and DVD+. DVD- (dash) was developed by Pioneer in the late 1990's, while DVD+ was developed by the DVD+RW alliance which includes Sony, HP, Ricoh, Yamaha, and others.  Just note that all DVD burners now produced support both formats, which makes it easy for the consumer.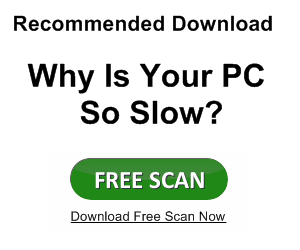 File, Formats, and Discs
With all the different types of multi-media files now available including data, audio, and video it is important to burn a DVD disc correctly.  I will list common file types, the disc format they should be created in, and the type of blank disc to use for best results.
Home Videos (from a camcorder or downloaded video) should be created with an Authoring software such as Windows DVD Maker in a DVD-Video project and it's recommended to use DVD-R media.
Digital Photo files can either be backed up using a better DVD burning software as a data project or be created as a digital photo slide show by using a compatible software using DVD-R media.
Recorded TV shows from Windows Media Center should be Authored with Windows DVD Maker in a DVD-Video project and burned to DVD-R media.
Music or audio files can be burned to blank CD-R discs using Windows Media Player.  However there are two ways to go about this: First you can create a standard Audio CD which usually holds 74 minutes of music by creating an audio project or you can burn mp3 files as a data project to get more music on a disc.  (Just make sure you have a mp3 disc player for proper playback)
Disc Image Files or ISO files require Windows Disc Image Burner to burn the format correctly on either a blank CD-R or DVD-R disc (Just depends on the file size)
Recording Home Videos to DVD
By utilizing the free Windows DVD Maker already included in Windows 7 installs you can simply and easily create home movie discs from your videos.  The software will not make a Hollywood type film but will get you creating a DVD movie that you and your family can enjoy on your TV sets in the living room.  You simply start the software, load in some video that you captured off of your camcorder, create a custom DVD menu and burn away.  You now have a DVD movie disc that you can watch on any standard DVD player. You can add copy protection to a DVD if you have the right equiptment, but this is usually done during the mastering phase in a factory.
Recording TV Shows to DVD Disc
If your Windows PC came with a TV capture card you can hook up your cable line or satellite tv box and watch TV on your computer screen.  If you use Windows Media Center you also have a built in DVR where you can record the shows you want.  The best part is that you can also now burn them to a DVD disc and watch them on your TV set just like it was intended.  To do this in Media Center all you do is insert a blank DVD, then click BurnCD/DVD and choose the Video DVD option.  Then select a title name for the project and select the video clips or TV shows you want to burn from your media library and click the burn button.  Media Center will handle the rest and give you a DVD disc that is properly formatted.
Sharing Digital Photos the Easy Way
One of the easiest ways to preserve, backup, and share your digital photos is to back them up to a blank CD-R or DVD.  You can easily accomplish this by using Windows Explorer and choosing the Mastered format.  All you do is insert a blank CD or DVD and on the AutoPlay box choose the "Burn files to disc using Windows Explorer" option.  When the burn a disc dialog box opens choose a Disc Title and tick the With a CD/DVD player and click Next.  Then simply browse to the digital photo folder you want to backup/burn and drag it into the empty disc folder.  When ready to burn click the Burn to Disc box and you are good to go.
Burn a DVD From an Image File
If you download .iso files like I do then you will most likely want to burn that image to a CD or DVD to see the contents in the file.  Since .iso is a container for a file structure you need to extract it and by burning it to a disc will accomplish this. In Windows 7 you can use Windows Disc Image Burner.  This is as easy as right clicking on the .iso file and choosing Burn Disc Image, yes it's that easy now in Windows 7.
Hopefully this article pointed you in the right direction for creating proper DVD disc in the correct formats.