Picture Collage Maker Pro, a simple-to-use photo collage generator that turns ordinary photos and pictures into stunning keepsakes to share with family and friends. With just a few clicks, you can create collages, scrapbooks, posters, invitations, calendars, and greeting cards. Unlike photography software that takes days to master, this powerful collage generator lets both seasoned collagers and new hobbyists become productive in minutes.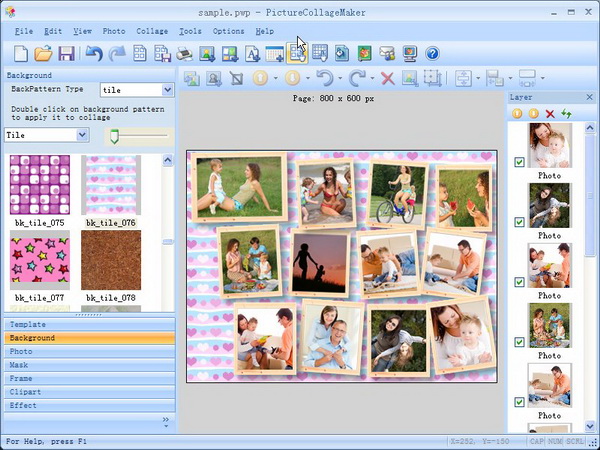 Whether you're a mom who wants to create photo collages to share with the family, a business person who wants to create professional calendars that customers will use every day, or a student who wants a way to present homework that will impress your teachers, Picture Collage Maker lets you transform your special pictures into precious memories.
Picture Collage Maker comes with a library of professionally-drawn templates that offer you a wide variety of photo layouts and backgrounds for your collage. You have complete control over paper size and orientation.
If you would like a free license code for Picture Collage Maker Pro, Pearl Mountain Soft has supplied WindowsTalk with 5 free licenses!
Simply leave a comment below with your correct email address (visible only by me) to get your code to unlock the 15-day free trial.