When Microsoft introduced Windows 8 last year, the company also released a new version of their homegrown web browser, Internet Explorer 10. It was designed to function specifically for Windows 8's touch screen interface. Although IE10 was a complete departure from its predecessors, it still has a number of limitations that left many users frustrated. For instance, it does not allow you to manage your favourites and you can only open a maximum of 10 tabs.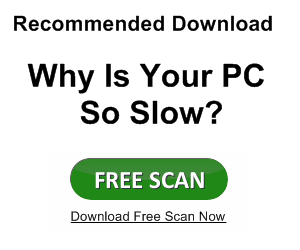 However, Microsoft just does not want to give up on its web browser. So when Windows 8.1 becomes officially available to the public this fall, users can also expect that Internet Explorer will work better for the modern UI since Microsoft also did some fixes, tweaks and reverses to some of its functions. Accordingly, the company did the changes as a response to end user feedbacks. Here are some of the major changes users will see on IE11.
Unlimited and permanent tabs
As mentioned earlier, one of the biggest pitfalls of IE10 is that it limits users to open 10 tabs at once. And for most people, 10 are not enough when searching around the web. However, in IE11, users can start opening tabs without any limit. Because the browser is capable of allocating memory, it automatically pause tabs that have not been used in a while and they will power back up once users clicked on them.
IE11 is also capable of handling permanent tabs. For those who had used or are using Windows 8, the tab set up is probably one of the most awkward things in the new UI because the tabs do not work like the traditional tabs in other browsers. That is, they do not show up on the screen. Instead, users have to right-click to see them. IE11 fixes this in a mode that showcases each tab and the URL bar at the bottom of the browser. If you have several tabs opened, you will be able to see them all by scrolling through left and right, using corresponding arrows at both ends of the tabs strip.
Live tiles for websites
With IE10, users can pin websites on the start screen for easy access. The problem, however, is that the pinned sites (appearing as very plain squares) have to compete for attention with the live tile apps on the start screen. Microsoft addresses this issue in IE11 by allowing pinned sites to have live-tile support. However, sites should be able to support the said feature for it to work. This is pretty useful for easy access of frequently used websites.
WebGL Support
IE11 now supports WebGL, which is an open-graphics standard that enables 3D graphics on web browsers. It can be remembered that Internet Explorer is the only major browser that does not support WebGL until now. Microsoft noted that their implementation of this capability will not cause the browser to crash.
Multi-window snapping 
Swapping back from one program to another can be a hassle, especially while working on certain tasks or when trying to get information from the web. IE11 aims solve this issue by offering snap mode, which permits users to snap two web pages side by side.
Favourites centre 
Back in IE10, if a user wanted to manage favourites, he or she had to return to the desktop to work on his or her favourite section. IE11 makes things more efficient by allowing users to edit and prioritize bookmarks right in the browser UI. It is also possible to customize certain bookmarks by adding images so they are easily recognizable.
Betty Fulton is a seasoned writer who is particularly interested in discussing topics related to technology and social media. She also pens content for PC Doctor, a specialist in laptop repairs in Edinburgh.