Given its huge popularity in the PC world, Windows is a household name all over the globe, and those sheer numbers make for a huge number of fans of the operating system to be found around the world. Whether you're a code geek with something inherent to contribute, or a power user looking to hone their programming skills with a mouse and keyboard, the many Windows-based events around the world promise to offer up just what you need to keep up with the latest changes in Windows 8, the Azure cloud computing platform, the upcoming Windows Blue, and much more.
Sate your appetite for Microsoft's flagship product by attending any of these five events for Windows fans: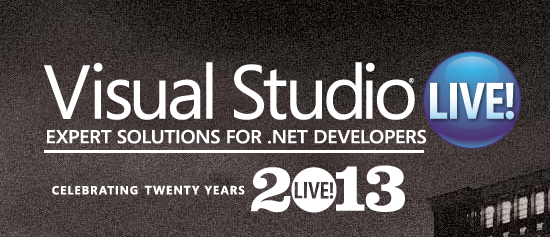 For those who want to get to know Windows on the deepest level possible, the Visual Studio Live! Chicago event promises to bring you face to face with Microsoft technologies like ASP.NET, the Azure cloud computer platform, SharePoint and Office, the new Windows 8 and Windows RT, and, of course, Visual Studio 2012 and .NET 4.5!
Boasting more than 60 sessions hosted by a slew of insiders and top-notch professionals, this is the conference to attend if you have one shot to immerse yourself in the languages behind your favorite operating system!
When and Where: Pay a visit to the Windy City of Chicago, Illinois from May 13-16, 2013 in order to up your Visual Studio game at this event. You can check out affordable hotels at Cheaphotels.org. with further rates available at chicagohotels.org.

If you find yourself in the state of Arizona, consider heading for Scottsdale in order to take in the absolutely free Arizona .NET and Azure Event, a small conference aimed at bringing together enthusiasts of Microsoft's cutting edge cloud computing platform. Topics discussed will include data management, creating value in the cloud, and the .NET programming language in general.
When and Where: Make a stop in Scottsdale, Arizona on May 16, 2013, and the Arizona .NET and Azure event will be yours for the taking, free of charge!
Putting out a call for all of the superheroes of software development out there, FalafelCon 2013 will bring together hundreds of attendees at the Microsoft Campus in Mountain View, California, to take in four training events, each of them revolving around a different aspect of Windows software development. Whether you're an old pro where building with Microsoft tools is concerned, or you're a Windows enthusiast looking to learn about what's under the hood, FalafelCon is a great place to find yourself!
When and Where: You'll need to make a trip to the beautiful west coast city of Mountain View, California from June 10-11, 2013 for this year's FalafelCon.

The premiere conference for those interested in Windows and how to build upon it, Microsoft Build is an annual event that brings together developers from every niche and every discipline, giving all attendees a look at both the here and now, and the future of the Windows operating system. This year's event will focus on Windows 8 and Windows RT, with a sneak peek of what to expect in Windows Blue to be expected, as well.
When and Where: This year's premiere Windows event is set to take place in San Francisco, California from June 16-18, 2013, giving you a full look at what it means to take your Microsoft experience to the next level.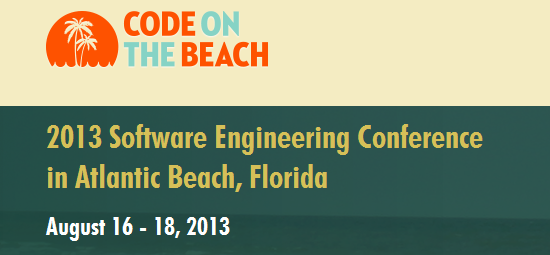 Get ready for code, sun, water, and sand! Intended to be a fun, relaxed, and very loose coming together of Windows developers and their families, the Code on the Beach event is a great way to get away from it all, even as you immerse yourself in the technology you love!
When and Where: Take in the lovely city of Atlantic Beach, Florida, from August 16-18, 2013, where the Code on the Beach event will be in full swing.
Jessy is the blogging geek and traveling extraordinaire. Follow me tweet as @JessyTroy